---
Flats of Guadeloupe
---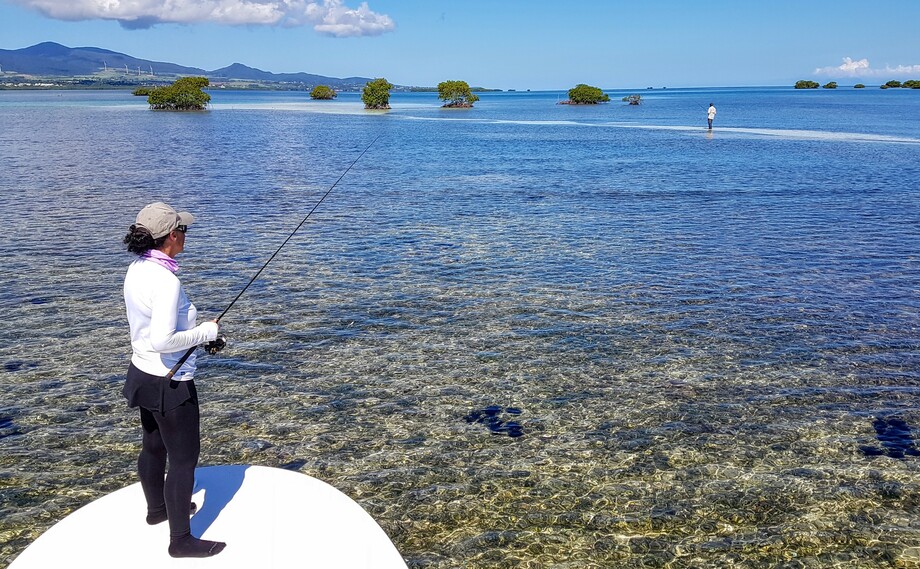 They are situated in the lagoons and are often associated with postcard pictures and images of paradise islands. There's many flats in the Caribbeans and Guadeloupe is no exception. To each and every fisherman's delight, they are true magnets for a lot of fish.
---
There's many different sea-beds in the flats. The plateaux may be covered with corals or sea grass. They can also be rocky or sandy. They provide a great amount of food as crabs, shrimps and little fish grow there.
---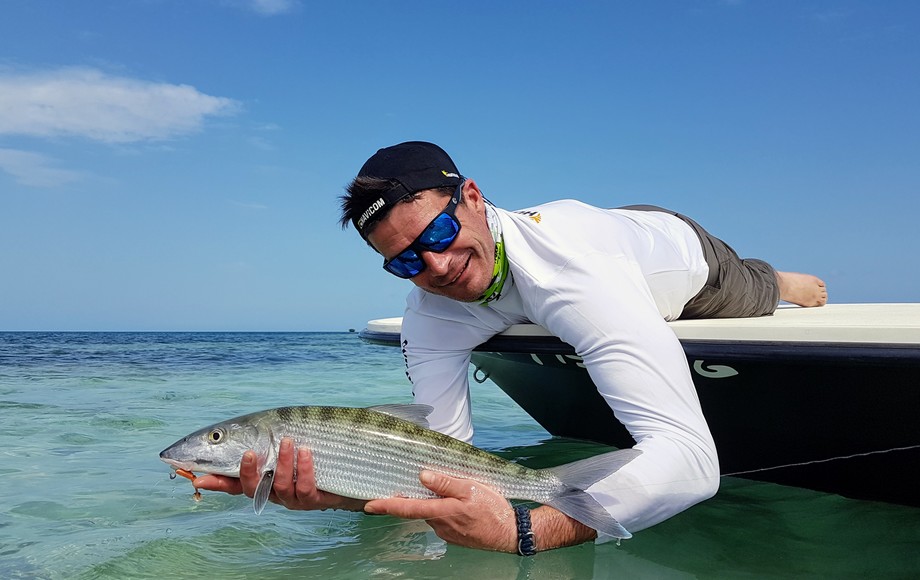 The bonefish


The bonefish is every fisherman's dream, the undisputed champion of the flats ! This fabulous fish often moves in shoals and feeds in these waters when it doesn't feed in deeper waters. We track them down with lures or flies and fish for them on light tackle. Be careful ! Once they're hooked, they will rush like rockets and their fight is second to none !
---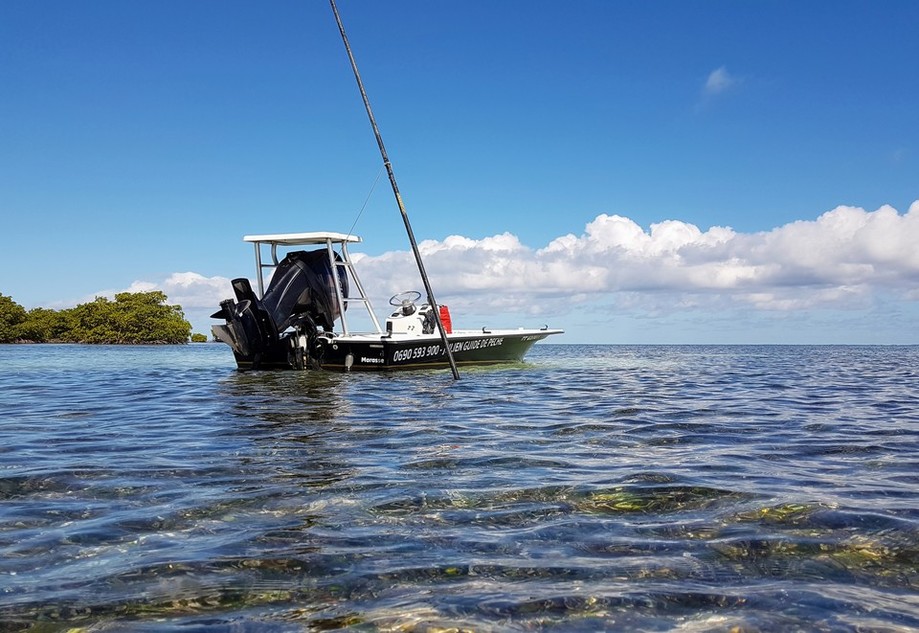 It's tricky to find them but my boat (Mitzi Skiff) is a good ally as it ensures a stealthy approach. In our high-seating position, we are better off than most anglers to spot the fish. Also, we don't have to get out of the boat and never harm coral sea beds.
---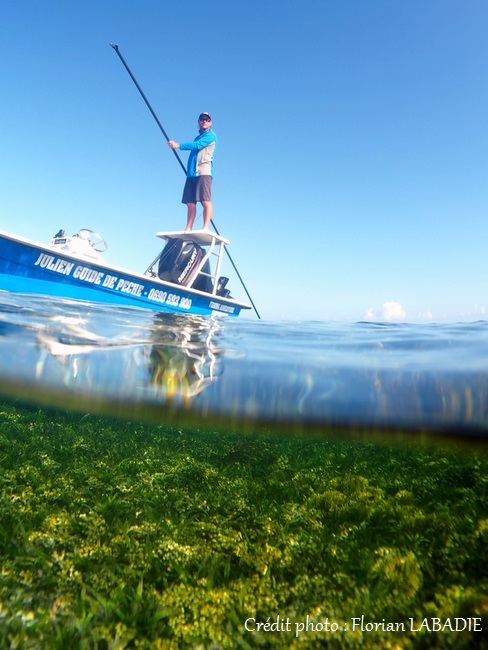 Once the engine is off, I manoeuvre the boat with a carbon pole and position it as well as possible so that you can cast properly.
---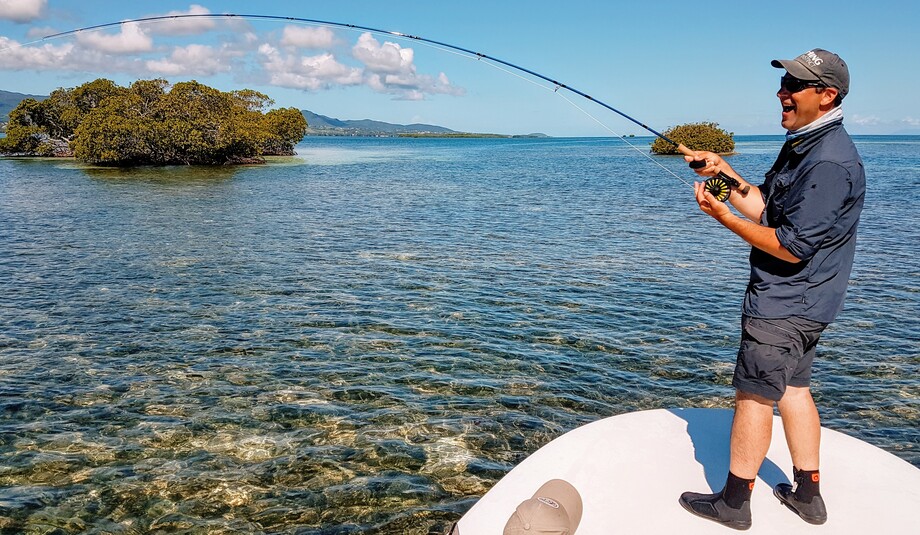 The bonefish are often called the 'Flats Ghosts' as they show great skills to camouflage themselves in crystal-clear waters. This one-of-a-kind fighter is highly-prized by most fly anglers. Those who've experienced the rush of a bonefish never quite get over it… This is a vidéo for example.
---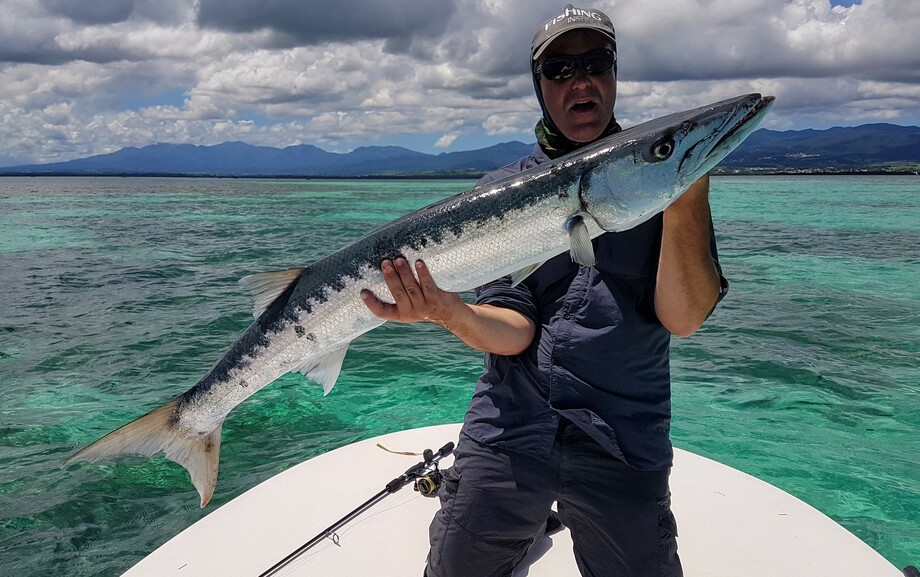 And…
Of course, there's many other species worth fishing for in the flats. Many predators can be found lurking in these waters. Barracudas, among others, would lurk in these shallow waters for an easy prey.
---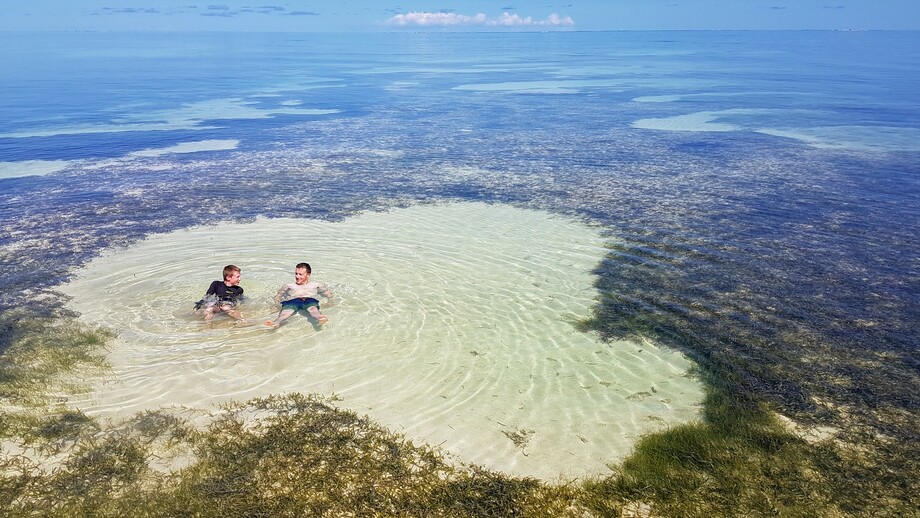 Relaxing in these sandy, crystal-clear waters is also very enjoyable. Time to unwind and clink glasses…
---
Discover the flats of Guadeloupe.
Phone : (+590) 06 90 59 39 00
E-mail : julien.guidedepeche@gmail.com