---

Our team is made of two fully licensed and qualified fishing guides in Guadeloupe, Vincent and myself. Both of us are members of the Syndicat des Moniteurs-Guides de Pêche Français (SMGPF), an union of professional fishing guides in France.
---
JULIEN FISHING GUIDES IN GUADELOUPE
---
" Passing on to the next generations what my father taught me… "
---
For me, fishing means sharing true moments in the environment that surrounds us and living them to the full. Since I was a kid, enjoying nature on a fishing spot has always been as fulfilling as hooking a big fish. That's how my passion for nature has grown into a passion for fishing too. I've been living in Guadeloupe for more than 17 years now and I have spent a lot of time on the water and waterfront here to indulge my passion for fishing.
In 2012, I created the Guadeloupe Pêche Passion association with a friend of mine. Our ambition was to make lure fishing popular here. So, every year there's about ten championships all around the island. Every fisherman is welcome to join us and share these moments in a friendly atmosphere.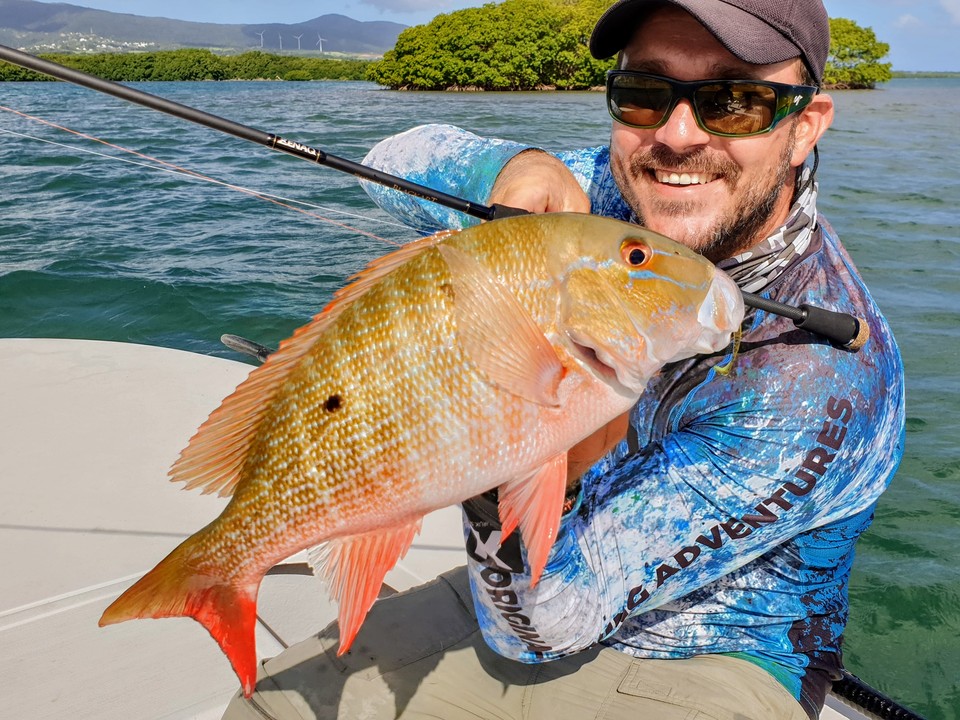 ---
BPJEPS Professional Fishing Guide


In 2014, when I was 31, I completed my diploma 'BP JEPS Pêche de Loisir'. And so, I became a fully licensed fishing guide. For the last five years, I've been sharing what I learnt as a guide. Today, I'm proud to say I can make a living from my passion.
In the mangroves, snooks, baby tarpons and dentex are the species targetted on my flat-bottomed boat (Mitzi Skiff). A discreet approach is required. We try to venture into the remotest places to track them down. We opt for sight-fishing on light tackle to feel the thrill and pleasure of fighting them. For a fisherman, does anything compare to spotting a predator, animating the lure properly and seeing the fish grab it savagely? I always keep this vision of fishing somewhere in the corner of my mind when I arrange and guide fishing trips abroad.
---
---
For further information…
You can read my interview made by the great Rodmaps team :
And here is the press review about me :
---
VINCENT
---
Since 2018, Vincent has been guiding my second boat, the Open 7.20 (Saintoise model). He fishes other spots using other techniques. Vincent and I complement each other so that our team is now very adapatable.

I guide fishermen on my Mitzi Skiff (flat-bottomed boat) and fish the river edge or the flats with flies or lures.
Vincent guides fishermen in the lagoon and the mangroves and uses a depth sounder for bottom fishing there. He also ventures in the shoals offshore using the same technique for casting. The fishing sessions with Vincent may require some skills but it's fun and fishing like that is very effective. Vincent and I graduated in the same training center and so we understand each other perfectly well. My teammate has good teaching skills and he is fond of instructing every fisherman onboard . He can teach first-timers and beginners basics aswell as more experienced fishermen who wish to improve their skills. He is very flexible and keen to
make each and every fisherman happy.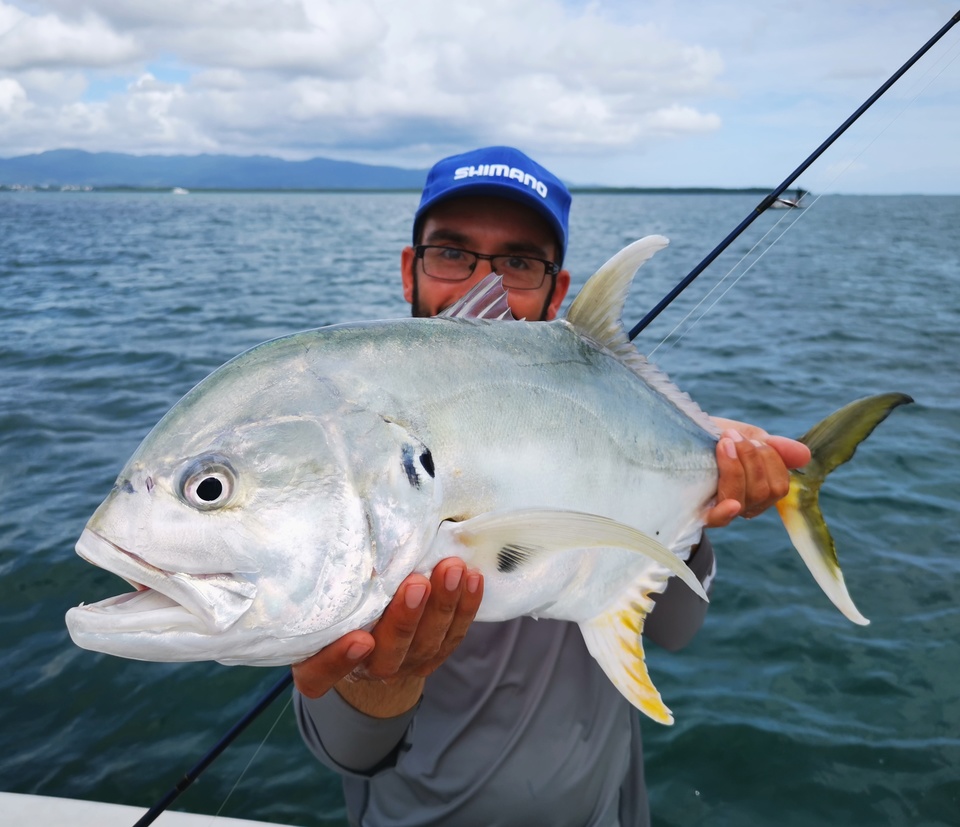 ---
---
This tight partnership allows us to arrange and customize multi-species fishing trips for you, fishing many promising spots and using many different techniques. So, you'll be spoilt for choice !

Phone : (+590) 06 90 59 39 00
E-mail : julien.guidedepeche@gmail.com