---
Guadeloupe offshore
---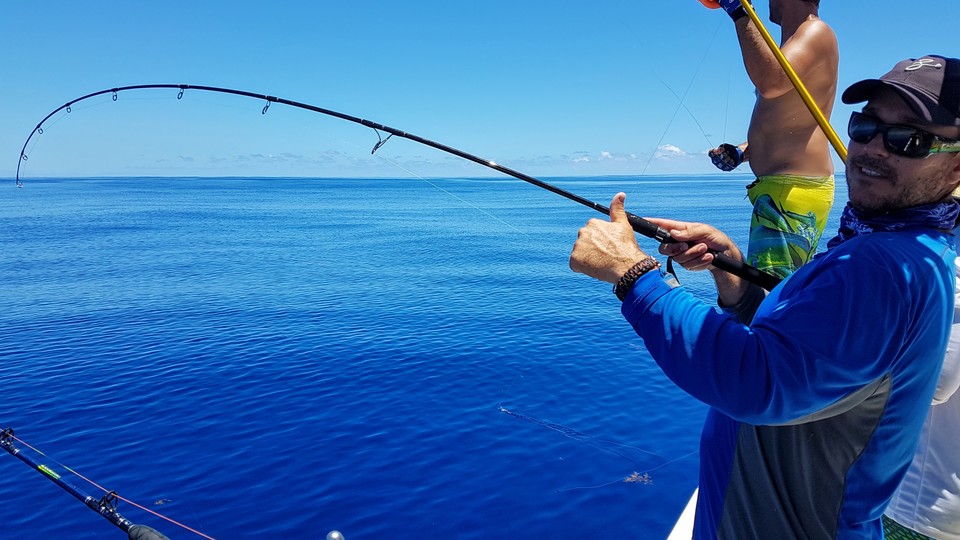 If the weather allows, you can fish on the other side of the coral barrier and indulge your passion offshore. We get on board my second boat (the Open 7.20) as it is more suitable to fish in the open sea.
---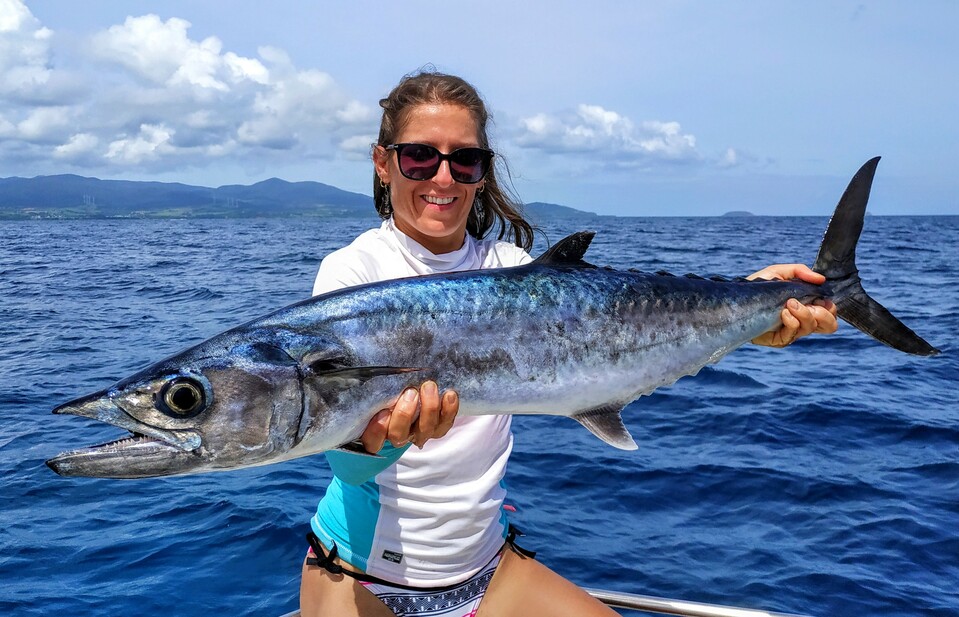 The Caribbean archipelago definitely looks like a submarine mountain range. Using our depth-sounder, we fish the drop-offs and rocky bottom or even some plateaux of variable depths. We try to fish there on fairly light tackle and use soft lures or swimbaits whenever it's possible but heavier techniques like jigging are also very effective.
---
Fishing offshore is quite different from fishing in the mangroves or the lagoon as we are in deeper waters. We can catch other species on that spot as we've now reached the realm of pelagic fish! Large barracudas, skipjacks, blue-fin tunas, king mackerels and dolphin fish lurk in the open sea.
---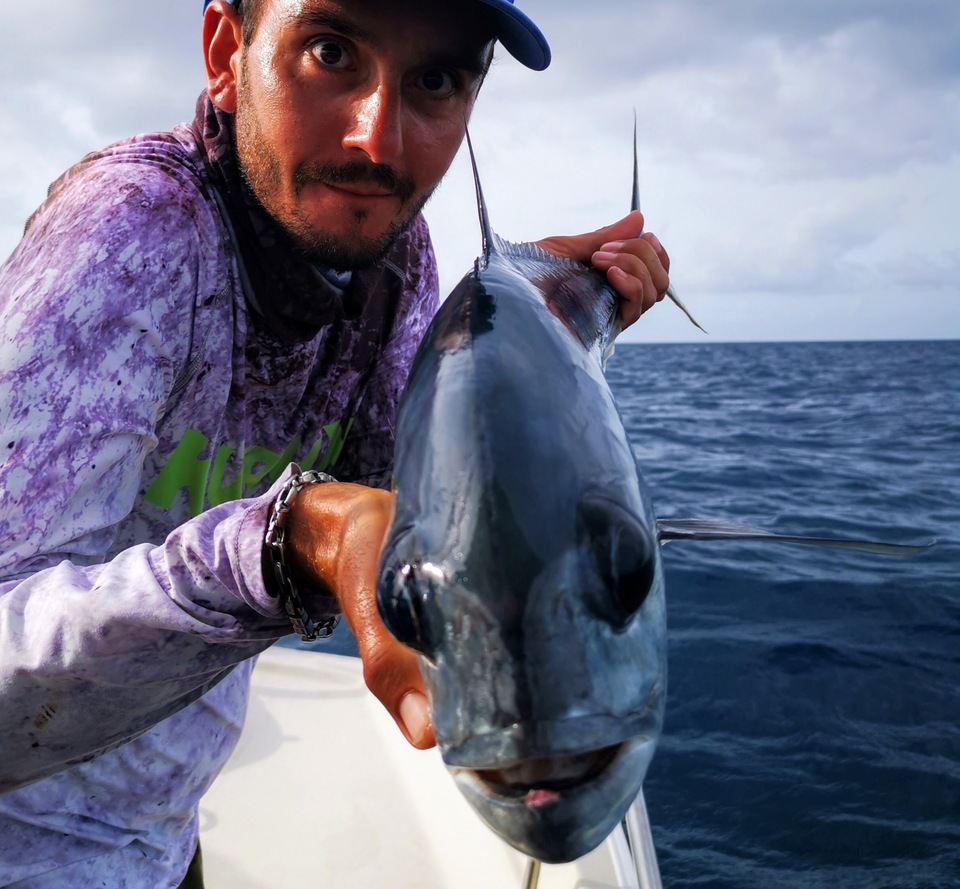 You may also hook up colourful tropical species near the rocky bottom such as groupers or snapper. Not to mention the fish that live on the upper water column such as the jacks and amberjacks : a dream destination for anglers !
---
Due to the techniques used and the conditions, offshore fishing requires more energy. But it's real fun for the anglers who are after a good rush of adrenalin. As you can sea in this vidéo.
---

Do you want to go offshore fishing in Guadeloupe ?
Phone : (+590) 06 90 59 39 00
E-mail : julien.guidedepeche@gmail.com